Philips is the lighting provider and one of the key sponsors of the iconic Rijksmuseum, one of the world's greatest and most famous museums. However, not everyone is yet familiar with Philips' innovative use of light within the museum. My brief was to develop a Philips brand experience around 'The Late Rembrandt' exhibition, including branded content to distribute – with the intention of making it 'go viral'.  Thus reinforcing Philips as a truly innovative lighting provider.
As an ode to Rembrandt
'The master of Light'
, we worked with Philips and a team of artists to develop a customised light painting technique especially for this campaign. Then we created an online teaser with a call to action to get people all across the Netherlands to upload a selfie – with the promise that their selfie could become the biggest painting at the Rijksmuseum, made using Philips' modern version of painting with light.
On the opening night 17 light-portraits where live painted. These artworks where showcased in the longest night exhibition ever in the Rijksmuseum. Everyone could enjoy the light portraits by just standing under the bike passage at night.
In only 6 days, more than 900 photos were uploaded.
The video campaign reached 5.1 million people across the Netherlands in three weeks.
SAN Accent - Corporate // PR Daily's Digital Awards - Best use of Digital for Event Promotion // WOMMY Silver – Integration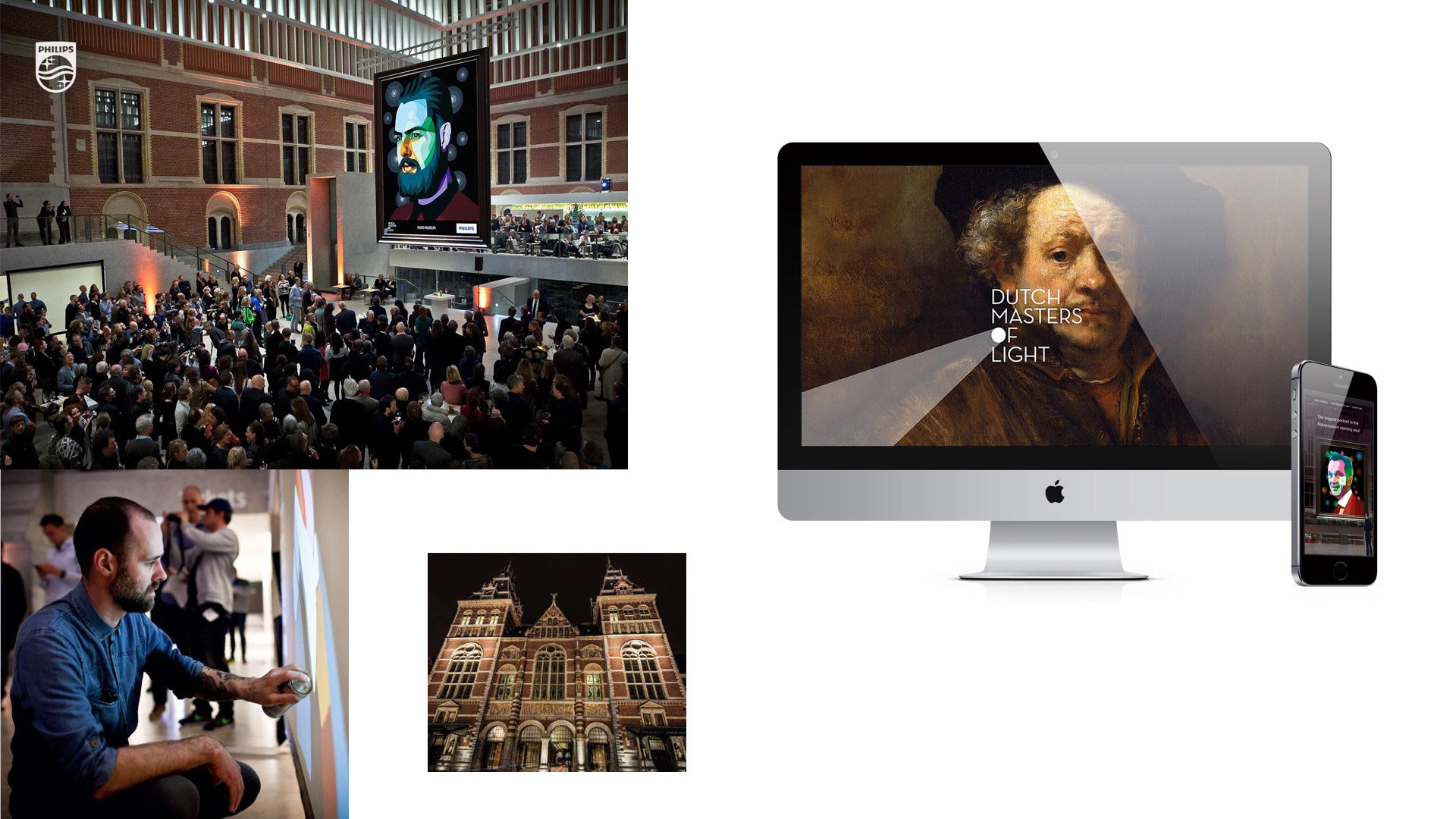 Artwork of the light portraits
Role: concept & creative direction | Client: Philips  | Agency: Oglivy & Mather Amsterdam | Additional credits: copy & concept Sacha Walstra